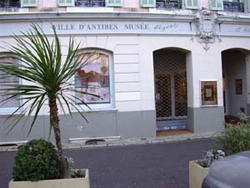 Created in 1989 by the municipality of Antibes as a recognition to one of the most celebrated honorary citizens, the museum in the shade of the plane-trees of the picturesque place Nationale, welcomes the visitors in air conditioned rooms where one can find more than three hundred works of the artist (lithographs, gouaches, China inks, porcelains, dolls, water-colors etc…).
The museum takes its architecture from the octagonal shape of the famous kiosk of Valence which can be seen, as a model, at a particular place in the museum.
Besides the well furnished permanent collection which allows a rotation of its hanging works, the museum offers regularly special presentations of drawings which have something to do with the year end holidays, summer, the music festival day, etc…

Then, in a regular fashion, the museum offers at the occasion of Valentine Day, exceptional exhibitions of the artist in order to show the public the less known aspects of his work.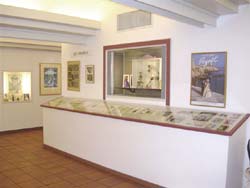 Together, the Peynet museum and of humorous drawing is regularly opened to humoristic drawers no matter if they are contemporary or not of Raymond Peynet.

Plantu, Dubout, Chenez, Blachon, Moisan etc… many of them are or are about to be shown within the museum.
This exhibition is part of a new orientation meant to promote the Peynet Museum to become the authority on the humoristic drawing for the press which does not affect the actual spirit of the place.
A s a matter of fact, the work of Raymond Peynet is not limited to the lovers only, his artistic past includes many humorous drawings and that could very well make him a forerunner at that particular form of art is well appreciated at all ages.
Place Nationale – 06600 ANTIBES
Tel : 04 92 90 54 30
Fax : 04 92 90 54 31